Join Wall Street Journal reporter Kris Maher on his quest
Unearth the alarming secrets
Erin Brockovich meets Dark Waters in this propulsive and heart-wrenching legal drama set in Appalachian coal country, as one determined lawyer confronts a coal industry giant in a battle over clean drinking water for a West Virginia community.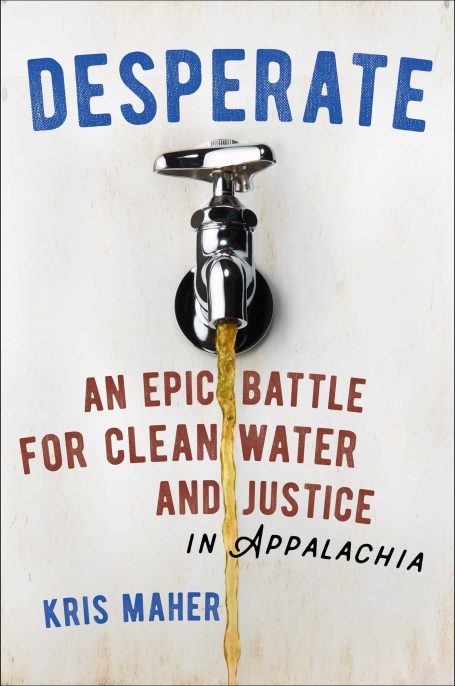 What people are saying about Kris Maher's latest work.
Praise for Desperate: An Epic Battle for Clean Water and Justice in Appalachia
Kris Maher has been a staff reporter for The Wall Street Journal since 2005, writing about environmental issues, coal mining, labor, regional economics, and other topics.
He has reported on the Flint water crisis, PFAS drinking water contamination, and Massey Energy's Upper Big Branch Mine disaster. More recently, he wrote about the pandemic's effect on families coping with remote learning. He covered the trials of Jerry Sandusky, Bill Cosby, and Don Blankenship and has also written features for the Journal's front-page "A-hed" column on topics ranging from extreme pogo athletes to the coldest town in the U.S. He lives in Pittsburgh with his son and daughter. 
Kris Maher's real-life legal thriller about an Appalachian community's fight for the right to clean drinking water will grip you from start to finish.
Eric Eyre, Pulitzer Prize winner
Order Your Copy of Desperate Today